William Morris(1834-96), a magnificent artist and theorist of the 19th century, remains the remarkable figure more than a century after his death. His prodigious imagination created many designs which, are still fascinating us.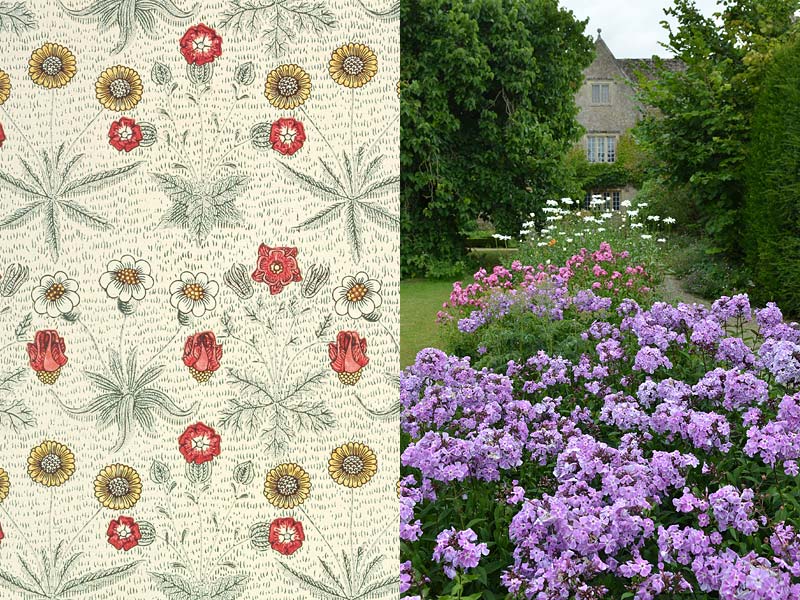 William Morris had spent his life at various place, where he lived, where he worked, through those environment he spared a lot of inspiration for his art. This is the first time exhibition to explore with the wide range of art works by Morris in parallel with visiting his environment such as his house, school, workshop and nature around them.
Especially, Red House was cutting edge architecture jointed built with his friends Philip Webb, where Morris and his bride Jane first lived was important destination to understand the key of artist's life, as well as Kelmscott Manor in the Cotswolds, which he called "Heaven on Earth".
This exhibition is composed of 6 chapters from his childhood until his late period and followers,  and tries to show the overview of artist works and his lifetime from different environmental aspects. The exhibition is also accompanied with the audio-visual contents of his context featuring some chapters.
Exhibits :
Catalogue Texts :
Haruhiko Fujita
Toru Yabu
Chikako Hiramatsu
Peter Cormack
Lenders :
Private collections
Osaka University of Arts
The Museum of Art, Ehime ... January 7 - February 12, 2017 [ visit website (Japanese) ]
Fukui City Art Museum ... February 25 - March 26, 2017 [ visit website ]
Okuda Genso Sayume Art Museum ... November 14, 2017 - January 8, 2018 [ visit website ]

Okuda Genso Sayume Art Museum ... November 14, 2017 - January 8, 2018 [ visit website (Japanese) ]
Toyohashi City Museum of Art & History ... February 17, 2018 - March 25, 2018 [ visit website ]
DISCLAIMER : Unless otherwise stated, all the images and photographs displayed in this site are copyrighted by Brain Trust Inc., or by respective owners. Unauthorized use, duplication, distribution and/or publication is strictly prohibited.