BOTANICAL ART AND WEDGWOOD

Colorful botanical art has fascinated people in the UK since modern times. Although there are not many plants native to this northern country, plants from all over the world were collected and recorded as botanical illustrations and specimens as the country expanded around the world.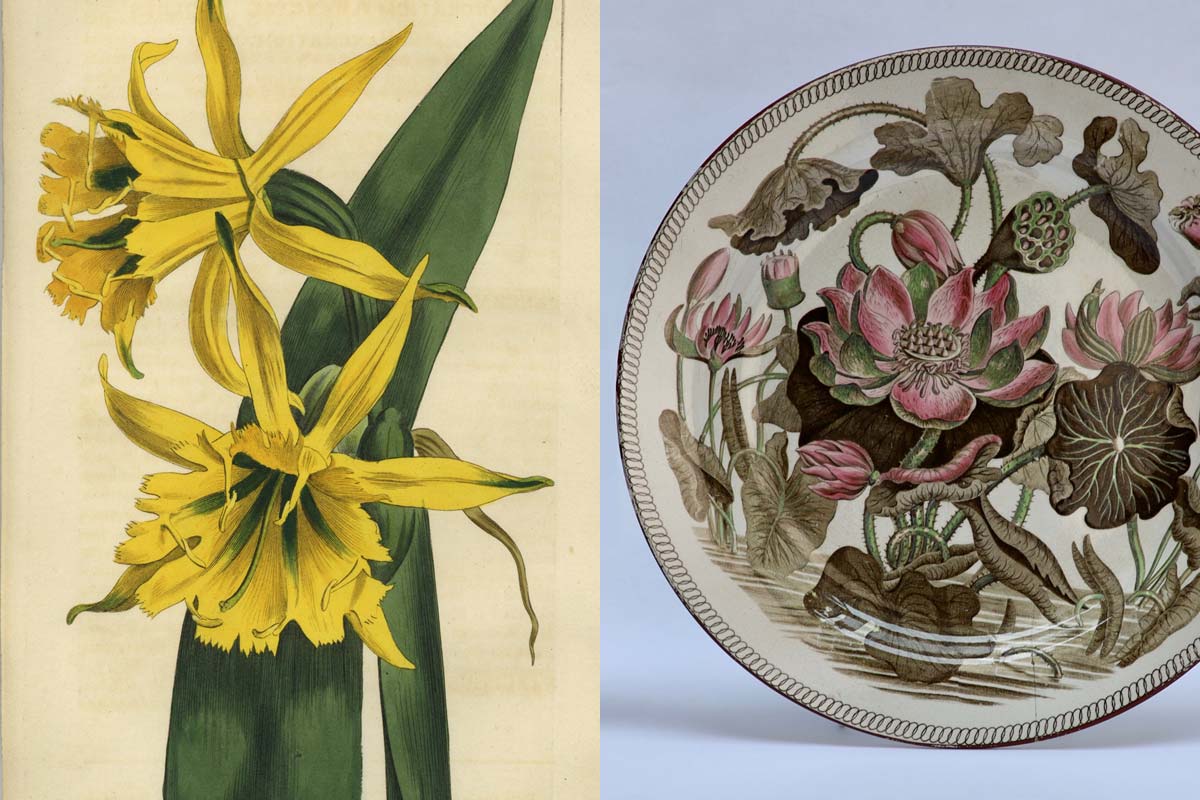 This exhibition introduces "Curtis Botanical Magazine", a symbol of British botanical art, as well as botanical illustrations from the 17th to 19th centuries, showing the beautiful flowers loved by everyone from the British royal family to the citizens of England.
The exhibition also introduces Wedgwood tableware, which developed under the patronage of Queen Charlotte, who loved botanical art, and traces the aspect of the UK that enhanced the quality of people's lives.
Exhibits:
Botanical Illustrations: around 120 works
Ceramics: around 40 works
Tsuruoka Art Forum ... July 15, 2023 - August 20, 2023 [ visit website (Japanese) ]
Motomiya City Shirasawa Fureai Culture Hall ... September 9 - October 29, 2023
<images>

Flowers:
Sydenham Teast Edwards
Pancratium amancaeus (Amaryllidaceae)
1809
photo ©Brain Trust Inc.

Ceramics:
Wedgwood
Flat Plate "Darwin's Water Lily"
1808-11
photo ©Michael Whiteway
DISCLAIMER : Unless otherwise stated, all the images and photographs displayed in this site are copyrighted by Brain Trust Inc., or by respective owners. Unauthorized use, duplication, distribution and/or publication is strictly prohibited.